---
---
Here we bring a set of special selected applications for the Chrome Browser, they will make your daily used messaging clients way much useful than they were. We would like to mention an special application even considering that it is the newest one in the market from all 4: Instazzap for WhatsApp™ Web provides something we were looking for so long in these days, you can share easily images and text with WhatsApp™ Web.
---
Instazzap for WhatsApp™ Web
Chrome Webstore Link for Instazzap for WhatsApp™ Web
Instazzap allows you to easly share images, texts and tweets in WhatsApp™ Web
Share images easily
* Just move your mouse over the image and click the share button in the bottom left corner.

* Select with who you wish to share it

* And the image will be instantly shared!
You can use contextual menu option (from mouse) that's allow to easily share any image, text or link to your WhatsApp™ friends.
We have custom integration like Twitter™, you can share any tweet to your contacts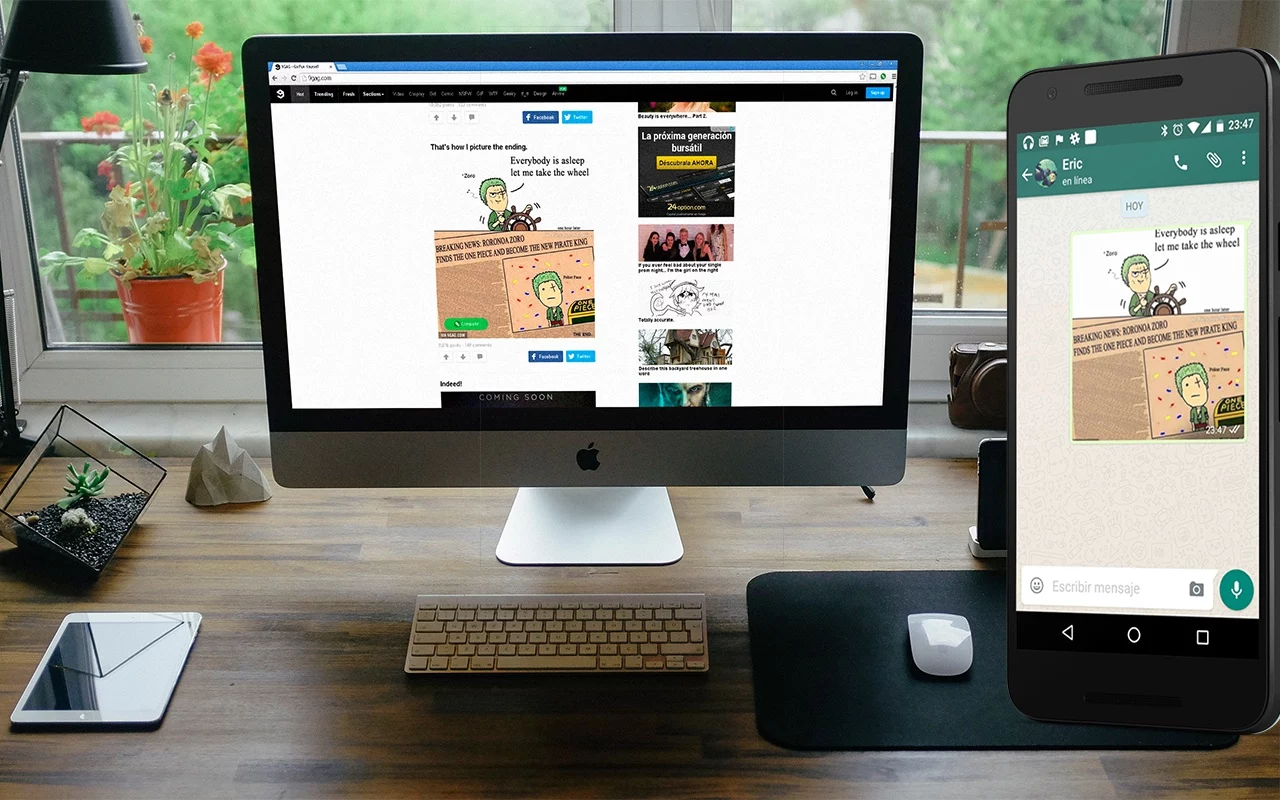 ---
Telegram
Chrome Webstore Link for Telegram
Telegram Web App.
The Telegram web-client is a free, fast and secure way to enjoy most of Telegram's features right in your web-browser.
It is always synced with the Telegram app on your mobile device, which makes it a perfect tool for messaging and file sharing.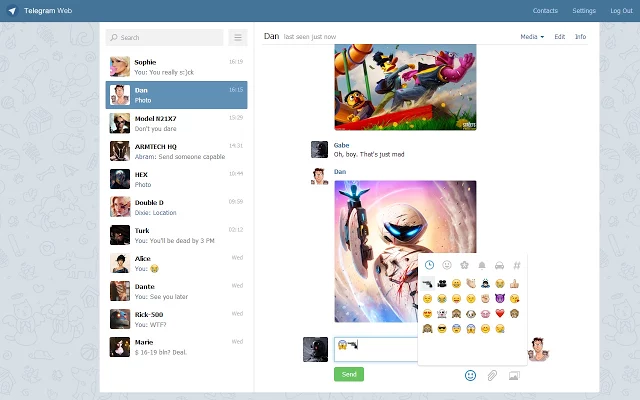 ---
Hangouts de Google
Chrome Webstore Link for Hangouts de Google
Hangouts brings conversations to life with photos, emoji, and even group video calls for free.
Google+ Hangouts brings one-on-one and group conversations to life with photos, emoji, and video calls for free. Connect with friends across computers, Android and Apple devices.
* Group conversations are better than ever. Send photos or emoji, see when people are engaged in the Hangout and message friends anytime, even if they're not connected right now.

* Video calls make Hangouts more fun. Turn any conversation into a video call with up to 10 friends.

* All your friends can use Hangouts. Hangouts works on computers, Android and Apple devices, so you can connect with everyone.
More Hangouts awesomeness:
* Use Hangouts as you move from tab to tab in Chrome, or even without a Chrome window open.

* View and continue your Hangouts across devices.

* Get notifications just once. After you see an alert, it'll be removed on other devices.

* Snooze your notifications if you'd prefer to respond later.

* See what you talked about in the past, including shared photos and your video call history.

* Keep a record of any Hangout for just a short period of time by turning history off.

* View collections of photos shared from each of your Hangouts.

* Choose from over 850 emoji to express what's on your mind.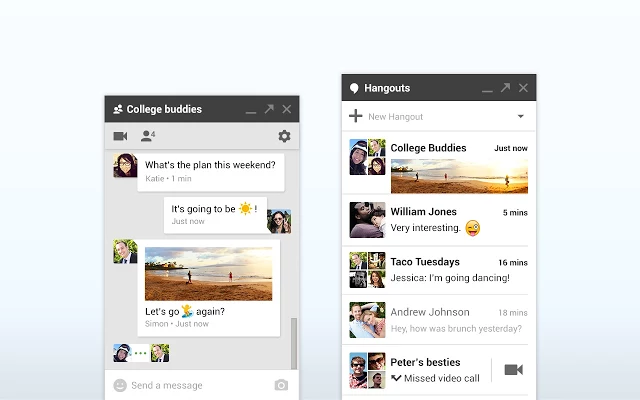 ---
Facebook™ Messenger
Chrome Webstore Link for Facebook™ Messenger
Talk with your friends with Facebook™ Messenger. With access to the news feed, notifications, friendship and more.
Everything is done directly on Facebook™ platform.
Key features for improved chat experience:
* Small window well positioned for texting

* Auto-Scroll when entering in a conversation

* Auto-Focus on input text box

* Submit conversation when you hit "Enter" or "Carriage Return"

* Auto-Start Facebook™ Messenger when Google Chrome™ starts

* Window blink when you receive a new Message/News/Friendship request

* Audio alerts for new Message/News/Friendship request

* Back/forward buttons for fast switching between conversations

* Refresh button to force self-actualization of the conversation

* Configurations in a Options section

* Quickly see your profile and news feed