---
---
Has arrived a few days back in the Android Marketplace this new application called Backdrop stating the following:
Turn your TV screen into a beautiful backdrop filled with your photos, satellite imagery, art and more.
It comes to us in a very expected way among the Google Chromecast followers since the last Google I/O has been awaiting for many changes and new features that will make this device a sweet technological discovery.
Some of us keep on waiting for the announced ultrasonic communication between our mobile and the Chromecast device, meanwhile will be playing with this new feature.
Backdrop
Starting to use it over is as easy as follow this 3 steps:
Select backdrop from the navigation drawer.

Tap the blue button and follow the prompts.

Select topics you'd like to see on the TV.
A canvas of discovery
You can learn more about any picture on the TV screen from the Google app by simply asking "Ok Google, what's on Chromecast?".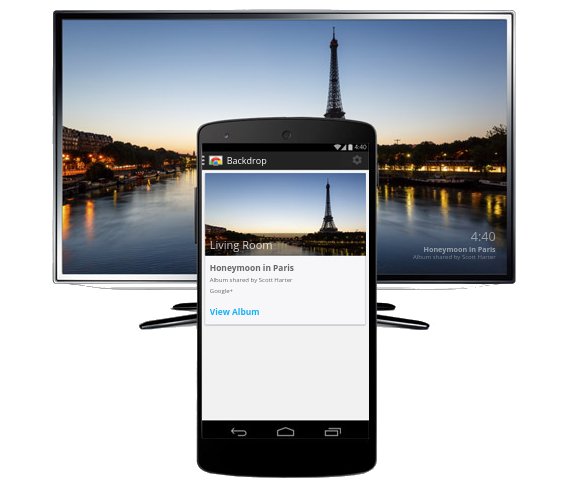 Links for iOS and Android installation:


Source: Google Chromecast Backdrop